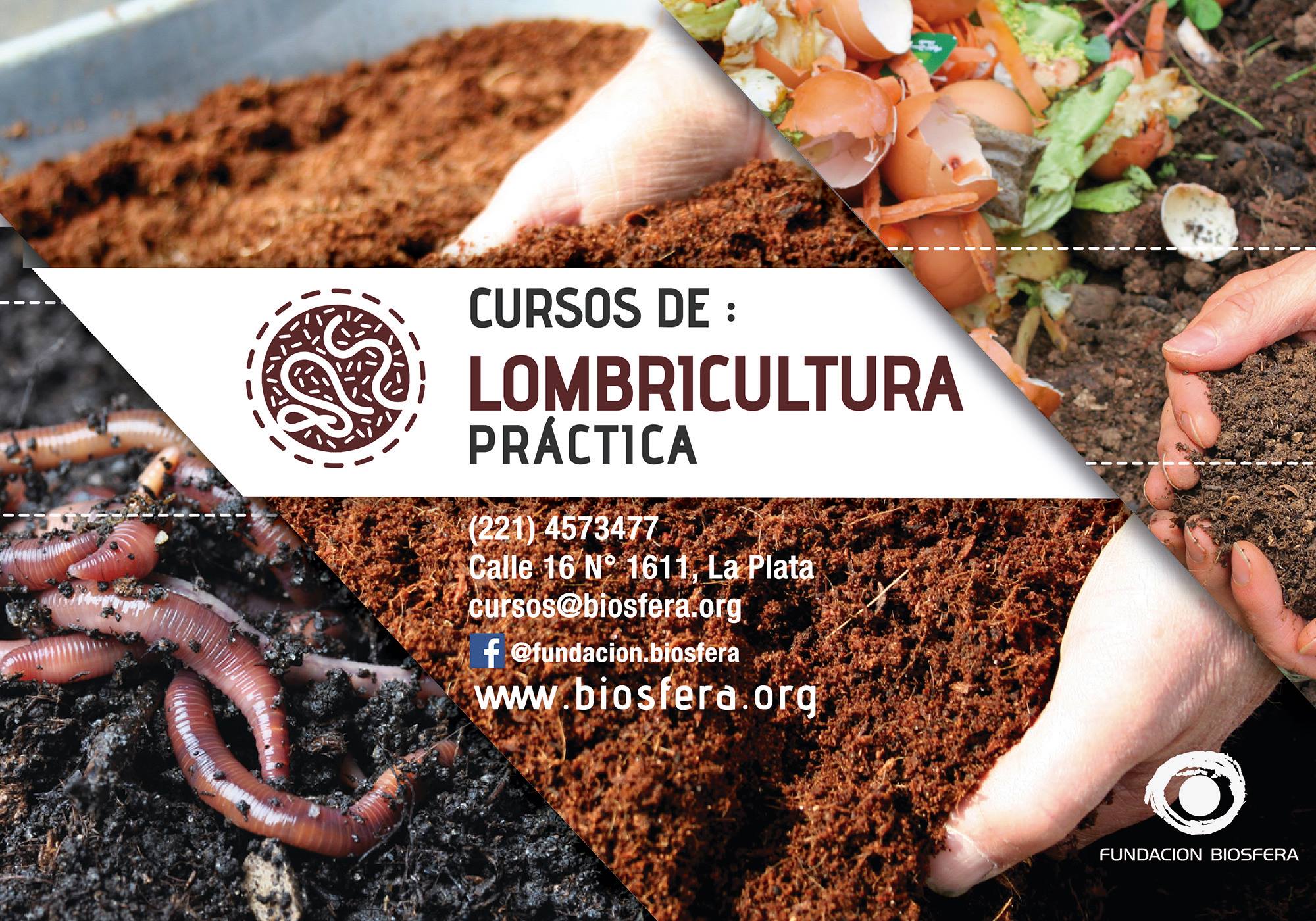 ×
Call us and register before the date indicated to participate
×
Start date, day and time are subject to change
Description:
Breeding of earthworms and biotransformation of organic waste in worm fertilizer, from household waste.
Frecuency:
Duration:
Estimated time:
Clases:
Price Registration:
Price for fee:
Docente:
Every Tuesday
weekly classes of 2 hs c/u.

19:00 to 20:30hs
$580 (It is paid only once in the year)
$ 780 or 2 of $ 390
Lic. Horacio de Beláustegui, Ecologist / President of the Fundación Biosfera
Agenda to be developed
 Module A
Organic waste in natural, urban and agroecosystem ecosystems. Natural resources and Ecology.
Vermiculture and sustainable development. An integrative approach Generation, treatment and final disposal of organic waste generated in the home, in agricultural ventures and in industry. Integral and sustainable management of organic waste.
 Module B
The soil as an interaction between the atmosphere – biosphere – lithosphere
Analysis of the soil. Chemical and natural fertilizers. Energy flows. Composition and organization of the soil.
Role of organic matter. Cultural incidence Sustainability
Requirements of the plants. Equipment and supply. Fertility management.
 Module C
General vermiculture. Morphological and physiological characteristics of Eisenia foetida. Biological cycle. Reproduction. Appropriate conditions for their upbringing. Feeding: Choice of substrates. Household and intensive crops. Choice of the land. Availability of the substrate for the cultivation bed and its suitability for subsequent sowing of California worms.
Characteristics of organic residues of agricultural, household and industrial origin. Your risks in improper handling
Cultural work in the intensive cultivation of the California earthworm. Sowing, raising and feeding. Load capacity of the medium. Environmental conditions and variables. Temperature, humidity and pH. Obtaining earthworm compost, its extraction. Health in a crop. Yield and quality of compost.
Comprehensive experience of vermiculture and sustainable agriculture in other countries.
 Module D
Agricultural administration. Introduction to a small enterprise (PYMES) of vermiculture. Your organization and economic planning. Costs of supplies and services. Risks and economic performance.
Fundación Biosfera
Calle 16 n° 1611 (entre 65 y 66)
info@biosfera.org
221 4573477
221 4570481
2215253058