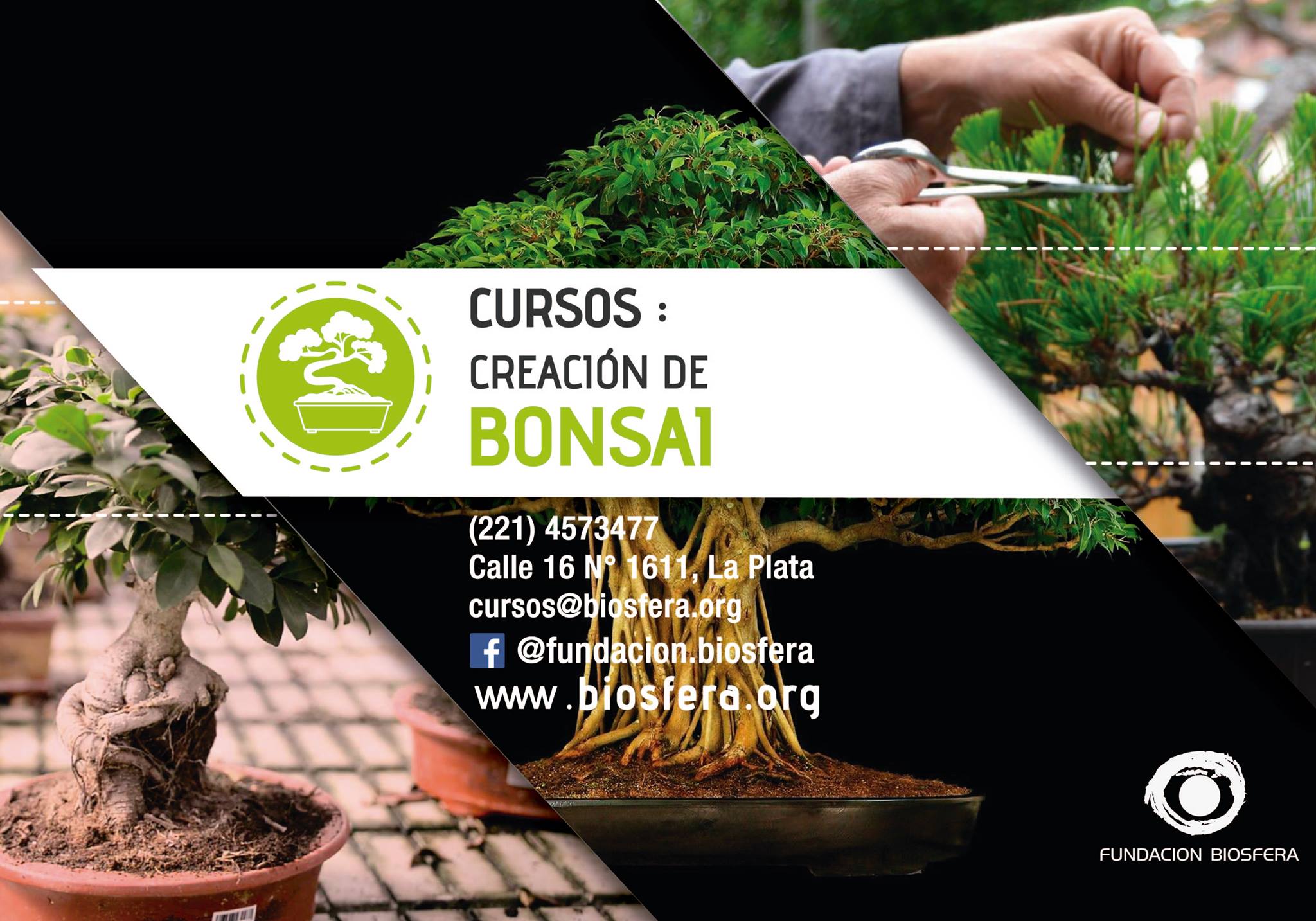 ×
Call us and register before the date indicated to participate
×
Start date, day and time are subject to change
Description:
Recognize and learn the basics about the art of Bonsai. Know your main requirements and care for full development.
Frecuency:
Duration:
Estimated time:
Clases:
Price Registration:
Price for fee:
Teacher:
Every Saturday
8 clases teórico-practicas (1 clase semanal).
10:00 to 12:00hs
8 theoretical-practical classes (1 weekly class)

$580 (It is paid only once in the year)
$650 (2 total)
Emanuel Santacá
Class program
Class 1 (theoretical-practical) 
Definition of bonsai.
Árboles y arbustos. Principales diferencias.
Cultivation in pots and soil preparation.
Principal parts of root, branches and leaves.
Method of pruning-drastic pruning.
Plants suitable for the cultivation of bonsai.
Deciduous and persistent plants.
Class 2 (theoretical-practical) 
Wiring. How and when to wire.
Branch pruning
Pinching of buds and budding of buds.
Leaf cutting or defoliation.
Forms of glasses. Structure and contour 
Class 3  (theoretical-practical) 
Trunk thickening technique.
Aging techniques
Trunk and its relation to the cup.
Clase 4
Class 5  (theoretical-practical) 
Style mounted on stone.
Reduction of root mass.
Exposure of mound roots and their relationship with the pot.
Armed with kokedama.
Class 6 (theoretical-practical) 
Most common pests and infections.
Control and prevention.
Agrochemicals. General rules for its use.
Inorganic fertilizers Advantages and disadvantages.
Clase 7 
Class 8 (theoretical-practical) 
Sexual propagation Seeds.
Asexual propagation. Gajos, air layers.
Materiales.
Fundación Biosfera
Calle 16 n° 1611 (entre 65 y 66)
info@biosfera.org
221 4573477
221 4570481
2215253058