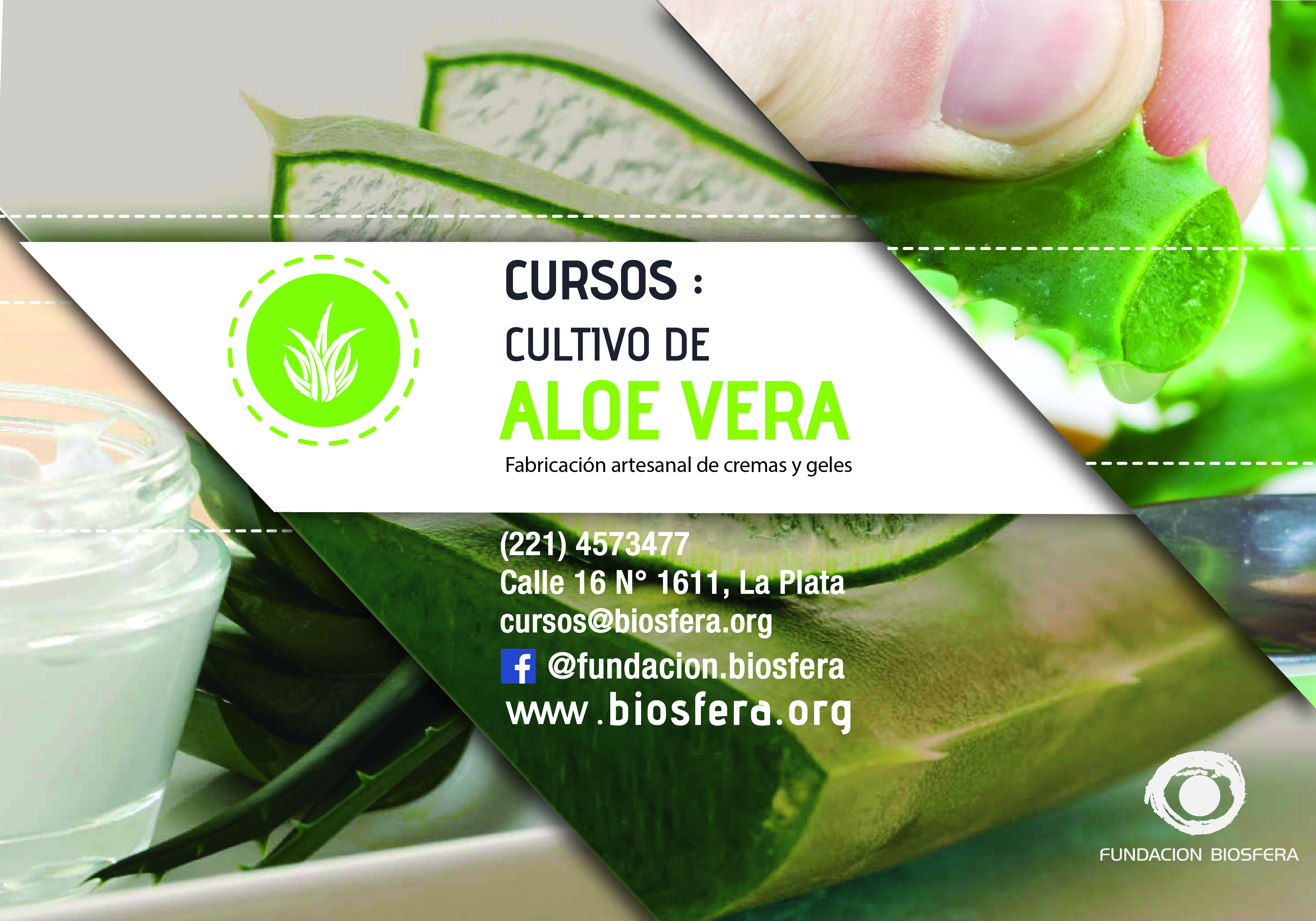 ×
Call us and register before the date indicated to participate
×
Start date, day and time are subject to change
Description:
Training in the cultivation of Aloe vera and artisan manufacture of creams and gels.
Frecuency:
Duration:
Estimated time:
Clases:
Price Registration:
Price for fee:
Cada Lunes

4 classes once a week for 1 hour and a half c/u.

14:00 to 15:30hs
4
$530 (Is paid only once in the year)
$600
Daniel Gimeno

Class program
Theme 1: Identification of varieties and their cultivation.
Theme 2: Trasplante y cosecha
Theme 2: Aloe vera, its properties and use
Theme 3: Technical conditioning procedures for manufacturing and manufacturing by-products.
Theme 3: Práctica de aplicaciones directas de principios activos
Theme 4: Craft manufacture of creams and gels
Theme 5: Treatment practice with byproducts
Fundación Biosfera
Calle 16 n° 1611 (entre 65 y 66)
info@biosfera.org
221 4573477
221 4570481
2215253058